Posted Dec. 9, 2019
Hey St. Louis, Let's Be Friends!
Invisible Ink Tattoo Removers
---
Okay, okay, we may be a little biased but we're pretty sure we have some of the coolest staff around, and our St. Louis team is top notch. Get to know them…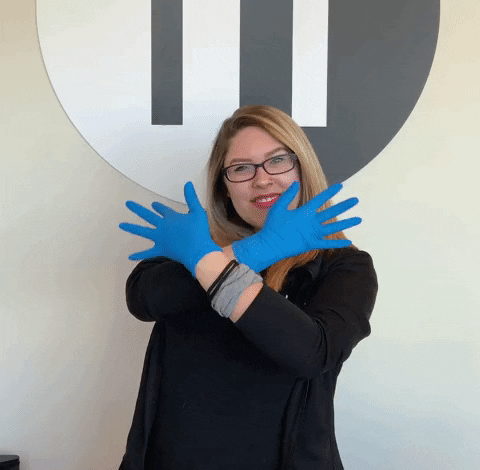 Gina
Favorite part of your job?
My favorite part of my job is training. I'm so passionate about education and helping people, training is right up my alley! Not only do I love teaching other people but I also love learning…which is great in an industry that's always evolving.

Tattoos?
YES! I have three…kitty whiskers on my finger, a quote from my childhood on my back, and a quote in Elvish from The Lord of the Rings on my forearm. I would like for my entire arm to be a Lord of the Rings themed sleeve one day.

Currently binge watching?
If I have 11-12 hours available to dedicate to binge watching, I ALWAYS choose The Lord of the Rings. I actually try to have a marathon session once a month but life doesn't always permit the time to sit in front of the TV and cry for a whole day.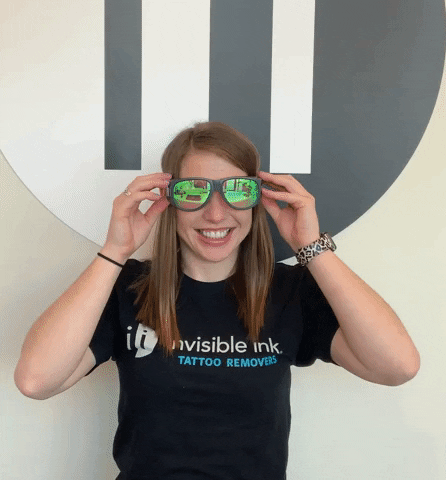 Sarah
Describe your job in 3 words:
Fulfilling.
Impactful.
FUN!
*BOOM*

Tattoos?
Just one… (for now)! The words "she laughs"…from my favorite bible verse. There are definitely plans for more at some point in the future.

Favorite holiday?
Thanksgiving! It brings all the joy, family and love as any other holiday, minus the stress of gifts! Plus, SO. MUCH. FOOD.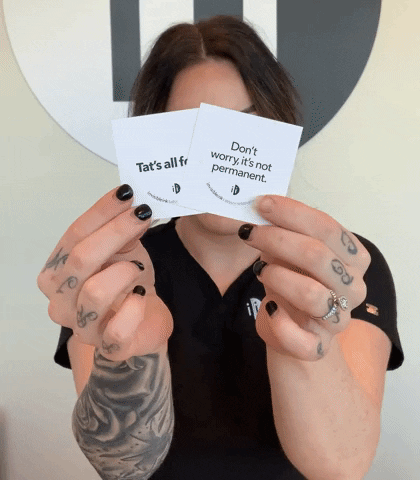 Desirae
Why Invisible Ink?
I was initially drawn to Invisible Ink because of the unique business structure. Invisible Ink has recognized the need for tattoo removal, honed in on it, and made it our craft. I love that the company has a genuine passion for creating a positive change in peoples' lives, and I wanted to be a part of that.

Tattoos?
I have quite a few tattoos…my newest addition covers the majority of my back!

Dream Vacation?
It's going to be my honeymoon! A tropical destination where I can enjoy all it's beauty and have the ocean at my feet. Sounds magical!
Ready to call Gina, Sarah and Desirae your new BFFs? Book your free consultation with them today!
---